Firm Needs RFID tracking system. Regulatory compliance is part of it. But companies also need to ensure the security of the data on their servers.
Here are Tales from the Field. Building and Running a Successful IT Hardware Asset-Management Program RFID tracking system.
If you involve data-center operations, I encourage you to check it out. The speakers were Mario Giovannitti, who runs data-center services at a healthcare organization in North Texas. And Jonathan Luce, senior VP of global RFID sales and business development.
Data centers are more dynamic than they might seem. Assets move around frequently. And keeping track of them manually tends to be labor-intensive and error-prone. That can impact regulatory compliance, uptime and security. "Assets that contain sensitive data are sometimes misplaced due to inadequate asset-management practices." Luce told attendees. "Many customers we engage with have been using manual, labor-intensive practices. such as barcodes and spreadsheets. These lead to inventory inaccuracies 10 to 15 percent or more."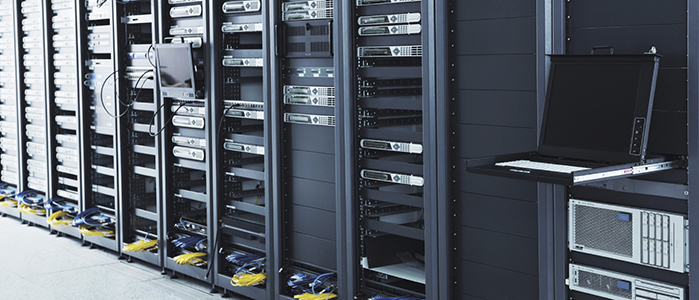 Luce explained that environmental conditions can vary widely in data centers. "One rack could be 75 degrees throughout," he said. "But the one right next to it could be 115 degrees at the top. This can lead to overheating, which leads to downtime." RFID's solution, he told attendees, automates the IT asset-management process by providing information about each IT asset's location. Whether it has power or not. "It could be on the loading dock, in the storage room, out on the floor of the data center or in decommissioning. The same infrastructure provides information on the environmental conditions at the rack level."
When Giovannitti started at the company, it used barcodes to track IT assets. Mainly for depreciation purposes. When it came time to decommission an asset, he recalled. The IT team struggled to find the right server or networking device. "It was very challenging to make sure we were getting it right." he stated, "and being good stewards of the assets that we were responsible for."
The team eventually developed an internal naming convention and used infrared (IR) location technology. But the process was still manual and time-consuming. "We found the database information was only accurate on the day we put the sticker on the device and entered into the system." Giovannitti said. Items move around, he explained. And information about the location of any given asset quickly becomes out of date.
In 2018, the company planned to move its IT assets to a new data center. Where they would co-locate them with those from other firms. Giovannitti's team tagged everything in the old data center with Led RFID tags. As a result, they were able to monitor exactly when each asset arrived at the new site. As well as know precisely into which cabinet it was placed.
"This was enormously helpful," Giovannitti said. "In the very first year, when we had an audit from our financial team. They would ask where a specific asset was. And I could walk them right to the cabinet and show them the tag identifying that specific asset. It was very simple, very easy."
Once the team had a grip on managing the locations and conditions of assets. They began to use the technology to ensure the proper handling of assets with sensitive data. Giovannitti explored these and other benefits during the free webinar.