What are RFID tags?
Radio Frequency Identification (RFID) technology uses radio waves to digitally capture data with minimal manual intervention. RFID tagging system is similar to barcoding with additional advantages over it.
How does RFID industrial tags function?
RFID technology uses radio waves to automatically identify objects, collect data about them, and enter those data directly into computer systems with little or no human intervention. A typical RFID machine has three components: RFID tag, RFID reader and the antenna. RFID cards contain a unique number and other details which is captured by the reader and transformed in to data that gets saved in computers.
RFID tagging is applied to many industries and work scenarios. The technology is widely being used in apparel, food, logistics, sports, livestock and animal husbandry, medical and many other industries
Different types of businesses and customers that use RFID tags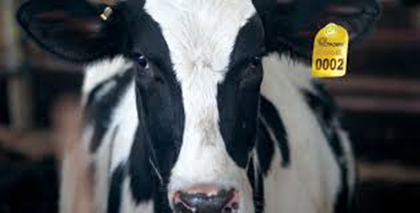 Farmers: Farmers and livestock producers find it difficult to locate and monitor the activities of their live stocks because the process is time-consuming as well as costly. Therefore, they put RFID tags on their animals to help them identify and monitor the stocks easily. The tags also track their cattle's performance and monitor their health. These records ensure proper feeding, vaccinating and movement of animals in the farm. RFID tags also help farmers in taking timely and correct decisions about selling the cattle when they are no more required at the farm.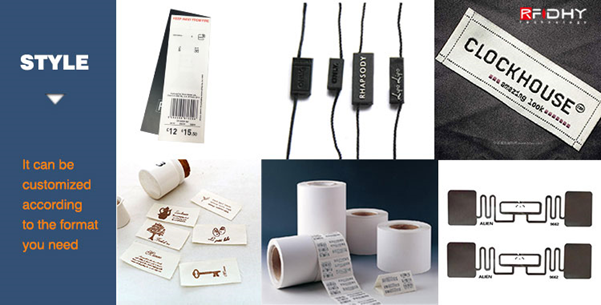 Retailers: Retailers use RFID tags for stock tracking, transactions, inventory levels and to track customer purchase order history. Small retailers to super markets use RFID tags at each step of their supply chain. They are replacing barcodes with RFID tags because barcodes can get tampered and damaged due to wear and tear. But, RFID tags are highly durable and long lasting. They do not get damaged in harsh environment, heat, dirt and mud.
Logistics and Supply Chain: RFID tags provides better control and visibility on each step of the supply chain. Businesses can strictly control production, sales and storage throughout the chain at different locations without minimal human resource. Many businesses that maintain large stocks find it difficult to manage manually. RFID technology allows these companies to improve their efficiency, reduce time consumption and minimize human errors.
Laboratory and Research: RFID tags are used for real-time tracking of laboratory animals. The researchers need to accurately study various parameters like age, sex, behavior, disease of the animals being tested. Any error can produce wrong results. Reading and testing and recording everything manually increases the chances of human errors. RFID microchips and readers provide a reliable, convenient and permanent method for positive identification of lab animals.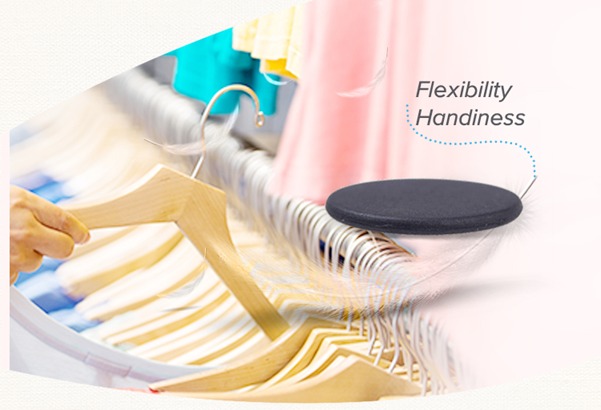 Laundry Service Providers: RFID tags are very helpful in laundry counting and sorting. Businesses where a huge stock of different kind of linen is maintained, sorting and counting each laundry manually is a time-consuming process. RFID tags are washable and can be attached to each laundry with a unique number. The tags provide accurate wash counts and high visibility into inventory. It also minimizes risk of loss and theft of any garment or linen.
Pet Owners: Pet owners are using RFID chips for their beloved pets. It is heartbreaking for any pet owner to lose his beloved pet. Pets lost and found is a very common scenario and it becomes very difficult for the owners to identify and safeguard their pets. With a RFID chip, it becomes easy for pet locators to scan a pet and identify its owner and reunite them.
Healthcare providers: From tracking surgical tools to tracking patients and staffs, RFID technology in hospitals is being widely used all across the globe. RFID low frequency tags can read liquid filled objects and that is highly effective when tracking medicine stocks in the pharmacies. RFID tags are also used for authenticating medicines and removing counterfeit samples and stocks. The technology is used for verifying patients and locating them. RFID tags also help in tracking surgical tools that are critical assets for any hospital. With RFID system it is ensured that the tools are available on hand. Apart from the RFID tags are used in laundry tracking, visitor tracking, asset management and many other functions.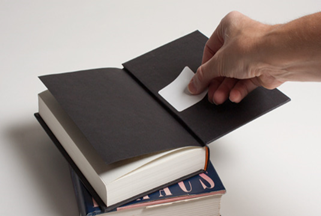 Library Management: Libraries maintain thousands of books and hundreds of people borrow books from libraries to read. Tracking each book is a cumbersome process. It is difficult to manually track any misplacement, loss or theft. RFID tags play an important role in streamlining the library management system. They automate all the functions like finding a book, issue and re-issue process. With the help of RFID tagging countless books can be managed and organized efficiently.
RFIDHY offers variety of RFID enabled tagging solutions for different industries and logistics. We offer UHF, HF and LF RFID tags, suitable for different environments and applications like logistics, inventory and manufacturing management, parking and vehicle access control, laundry management applications, and more. Our industrial tagging products include RFID inlay stickers, cloth tags, NFC tag, waste bin tags, animal ID, RFID coin tag, metal tag and RFID disc tag, dome tag, ceramic tag and many more.