RFID tagging is applied to many industries and work scenarios. The technology is widely being used in apparel, food, logistics, sports, livestock and animal husbandry, medical and many other industries. Farmers first started using electronic cow tags in 1970. Since then the electronic tags are widely used and have now evolved to RFID tags that are much convenient and economical for animal tagging. The first RFID animal tag was in the form of a neck collar. Later, ear tags and leg bands came in usage. Followed by Implantable and bolus type tags. Rumen bolus and ear tag technologies are the new applications of animal tags.
What is an ear tag?
An ear tag is a plastic or metal object that carries an identification number on it and is placed in the ears of an animal. The new Electronic Identification Tag (EID) uses Radio Frequency Identification Device (RFID) technology for more efficient livestock management. These electronic tags use the EID number or the management number on the button that is placed at the back of the animal's ear. The information on the tag is read and stored with the help of radio waves.
What are the use scenarios of RFID animal tag?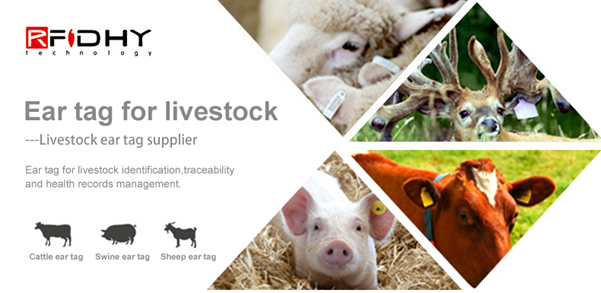 RFID tags are typically used for animal population tracking and animal data base monitoring. RFID systems are also used for monitoring of animal activities such as eating and drinking behavior. Let us look at their applications
Livestock farmers:
Farmers and livestock producers find it difficult to locate and monitor the activities of their live stocks because the process is time-consuming as well as costly. Therefore, they put tags on their animals to help them identify and monitor the stocks easily. The tags also track their cattle's performance and monitor their health. These records ensure proper feeding, vaccinating and movement of animals in the farm. And, also help farmers in taking timely and correct decisions about selling the cattle when they are no more required at the farm.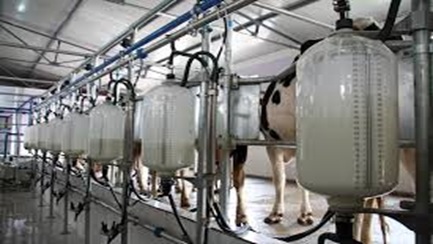 Dairy cattle management:
It is important for the farmers to know how much milk each cow produces. It is also important for them to monitor their food and health so that they get maximum output in the form of milk. RFID tags help them in keeping a track of complete milking cycle of the cow. When a cow enters the walk way entrance of the milking parlor, the computer screen at the parlor displays the cow's UID, last milk yield, somatic cell count, and any disease with medicinal treatment information. The dairy farmers can record that and take actions quickly and efficiently.
Breeders:
A female animal's productivity and profitability is reduced if she does not conceive and breed early each breeding season. Conception at every breeding season depends on heat detection, effective serving and fertility. Inability to detect heat period, and unsuccessful serving results in no conception or delay in conception. Therefore, RFID tags are used to detect the heat period accurately and monitor the breeding cycle.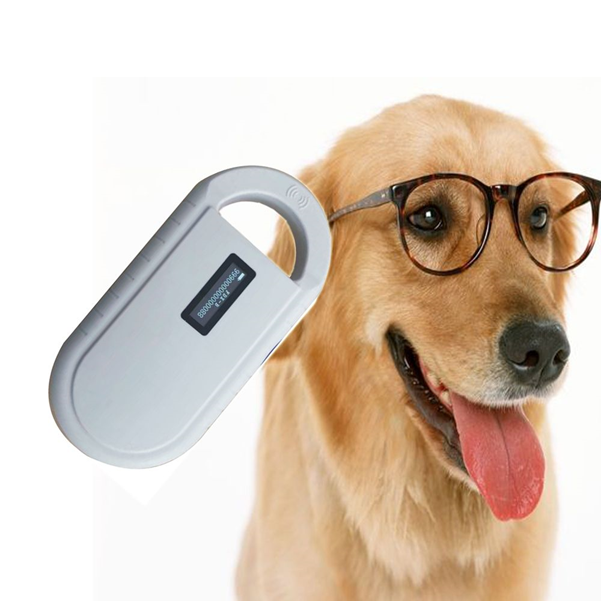 Veterinary:
Veterinarians ask all livestock and pet owners to use RFID tags so that they can easily identify a sick animal and lost pet. Vets can easily scan a lost pet to identify their owners.
Pet owners:
Pet owners are using RFID chips for their beloved pets. It is heartbreaking for any pet owner to lose his beloved pet. Pets lost and found is a very common scenario and it becomes very difficult for the owners to identify and safeguard their pets. With a RFID chip, it becomes easy for pet locators to scan a pet and identify its owner and reunite them.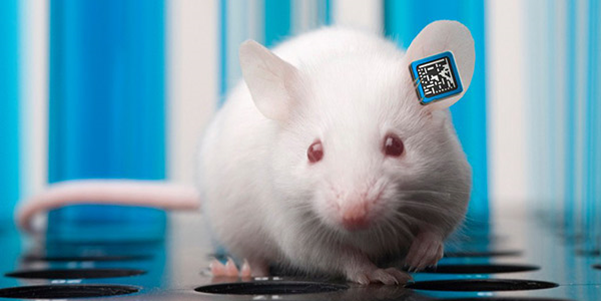 Laboratory:
RFID tags are used for real-time tracking of laboratory animals. The researchers need to accurately study various parameters like age, sex, behavior, disease of the animals being tested. Any error can produce wrong results. Reading and testing and recording everything manually increases the chances of human errors. RFID microchips and readers provide a reliable, convenient and permanent method for positive identification of lab animals.
Food and Safety:
Product identification and disease control is very important aspect of food safety management. RFID tags are used to easily and effectively trace the animal from farm to supermarket. Animal food chain is long and requires manpower at each step from farm to slaughterhouse to the market. Also, it caters to multiple geographical locations. Manual data collection and management is extremely difficult in such a long supply chain process. RFID tags help in streamlining the process. It is the most economical and convenient way of recording and sharing data across the chain.
RFIDHY
ear tags come in different frequencies from 134.2KHz, 125KHz to as low as 860 MHz and 960MHz. These waterproof and shock-resistant RFID tags are designed in a way to implement the technology efficiently and hassle-free. With a 100% performance guarantee, RFIDHY's ear tags last for the lifetime of the animal. The electrical parts of the RFIDHY Ear Tags are covered by TPU material which is convenient and strong in the harsh environment too. RFIDY gives you the advantage of choosing the ID numbers as per your requirement. You can also choose your color and the content that you want to print on the tags. These ISO-11784/11785 certified tags come with a three-year guarantee. These tags are recommended for Livestock Management, Livestock Tracking, Pet and Lab Identification, Animal Breeding, Plant, and Food Safety Management.