Nowadays, consumers have more comprehensive requirements for food information-all information including manufacturers, processing methods and ingredients must be traceable to the source. Avery Dennison's smart label solution helps to track the dynamics of the entire supply chain of products from the food end to the consumer end, pinpoint problems, and minimize risks and costs.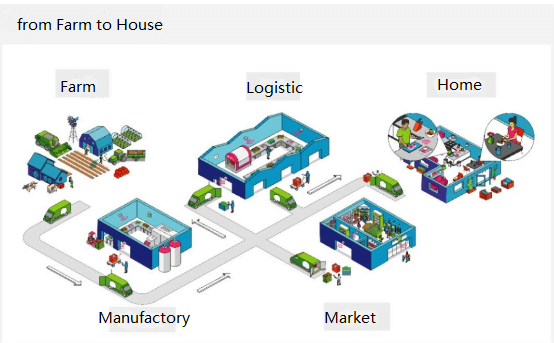 Avery Dennison's food RFID solution can quickly capture a large number of single products and their turnover boxes at different process ends. Through the blockchain system, a set of information sharing and transmission mechanisms based on the food and processing ends can be realized; at the same time, By tracking the item-level information of the supply chain, bad products can be quickly found and removed, reducing waste.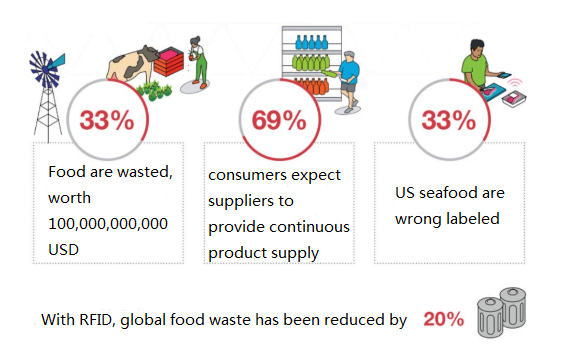 Help achieve end-to-end traceability in the food supply chain
RFID technology can provide a unique digital identity for each product, which is used to store information and associate it with the blockchain system to achieve information transparency throughout the supply chain.
RFID smart label technology: more than just inventory management
RFID technology can automatically provide data for the blockchain-based inventory management system, instead of manually scanning bar codes, and achieve more efficient management.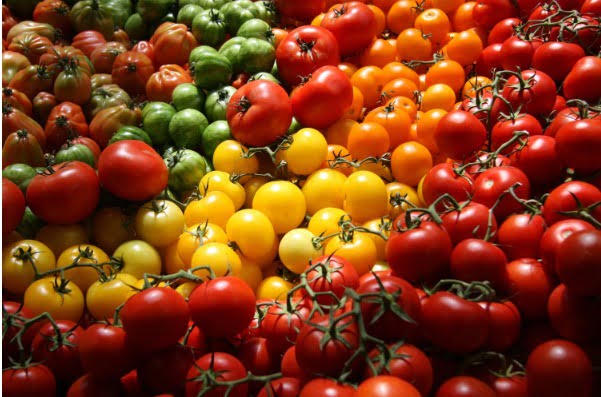 Information transparency and consumer trust
Realization of highly transparent food ingredient information and its processing process requires the collection, storage and sharing of supply chain information-end consumers can query the data stored in the blockchain system through NFC (Near Field Communication) and QR codes, and Familiar with the whole supply chain information of the product. dio